Construction Solutions

Unified Team Communications Help You Improve Construction Workplace Efficiency As Much As 25%*
Connect Without Boundaries
Move beyond network, device, and geographic boundaries.
How do you make communicating as easy as if your team was standing next to each other? Whether you're in the office, on site, or at a conference hundreds of miles away, with Motorola's Team Communications solution your team is always just a "push" away.
Your workers can use the devices they already own – whether it's smartphones, radios, tablets, computers or telephones – or you can equip them with ones that are right for their responsibilities and workplace. They'll have access to real-time information and the colleagues they need to get the job done right. And you leverage the devices and infrastructure you already have in place.
One platform. One provider. All your communications equipment. Connect all teams instantly, from any network or device, and with added intelligence with Team Communications from Motorola Solutions.
Radios
Use radios (whether MOTOTRBO, APX or 3rd-party brands) for workers who need the loudest, clearest audio on a purpose-built device that can handle the worst conditions.
Smartphones
Use WAVE's iOS or Android app for instant connectivity to teams and individuals from any location.
Computers
Use dispatch applications to talk with team members, create and tear down patches between channels and manage user access from wherever your laptop goes.
Telephones
Add telephony integration with WAVE to add PTT capabilities to the infrastructure you already have in place.
Internet of Things
Augment your communications with sensors and data designed to simplify your workflows and increase intelligence.
Using Unified Workgroup Communications, network, device, and geographic boundaries are overcome – your team members can connect from their preferred device to other team members, anywhere, anytime with business-critical information.
The Fragmented Workforce Is Finished.
IT understands communication boundaries. Motorola Solutions knows how to tear them down. No matter how many networks, devices, apps, cities, and facilities are in play, every member of your team can communicate. Instantly. Seamlessly. Effortlessly.
Understaffed, Overworked, And Still In Command.
What happens when you rollout robust and reliable push-to-talk communications without replacing equipment, retraining staff and taking on huge capital expenses? Talk to us to find out.
Maximize Response, Minimize Escalation
In the moments that matter, nothing matters more than immediate response. Searching for people or numbers, leaving voicemails, and sending emails take time you don't have. Push-to-Talk ensures information is transmitted instantly with real-time intelligence, so your teams can respond quickly, maintain control and avoid chaos.
The Right Fit For Your Team's Infrastructure And Budget
No organization rests easy during rip-and-replace capital outlays. A better alternative? The Team Communciations Solution can be implemented immediately, integrating existing equipment seamlessly with push-to-talk capabilities. That allows you to build on the full value on earlier investments – with no carrier, device or network limitations.
Learn about Motorola Team Communications
Components
MOTOTRBO
You know the challenges. You need to maximize productivity to stay competitive. But it can be difficult. Real-world job sites bring hard knocks, dust, dirt, water, hazardous materials and temperature extremes - and plenty of noise. Safety is essential, and you need the fastest, most effective response if there's an incident. Powered by advanced Motorola technology, the MOTOTRBO Professional Digital Two-Way Radio System is ready to help you respond to those challenges with enhanced productivity.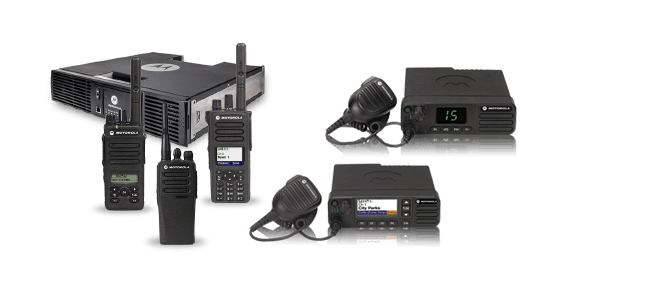 DMR (MOTOTRBO) Radios
The MOTOTRBO two-way radio portfolio offers you a wide choice of devices, from simple voice-only models to feature-rich voice and data radios. All work together seamlessly to deliver advanced features to enhance your safety, productivity and efficiency.
MOTOTRBO Systems

No matter how large or small your enterprise, MOTOTRBO offers a wide range of systems specifically designed for your business – for the days ahead and the years beyond. You get the best of two-way radio with digital technology and enjoy integrated voice and data communication, increased capacity, enhanced features and exceptional voice quality, across the city and around the globe.
MOTOTRBO Applications

Benefit from solutions designed to fit your needs and strategies to be more productive, more efficient and more effective. Find the application to meet your specific needs and take your communications to the next level.
MOTOTRBO Accessories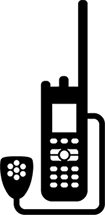 MOTOTRBO radios are already best in class, but to help you work at your best, you need enhancements targeted to your specific workplace. Motorola developed a line of accessories with unique features designed to optimize the performance of your radio in your work environment, unleashing the full power of the industry's most advanced digital radio platform. From discreet Bluetooth earpieces to efficient battery solutions, Motorola's complete portfolio of accessories optimizes the performance of your MOTOTRBO radio. They are designed to help you perform your best, wherever you work, and unleash the power of the industry's most advanced digital radio platform.
WAVE OnCloud
WAVE OnCloud is a Push-to-Talk (PTT) service that connects phones, computers and radios together — all while making the most of your existing resources, systems and investments. Because it lives in the cloud, WAVE OnCloud is inherently cost-effective.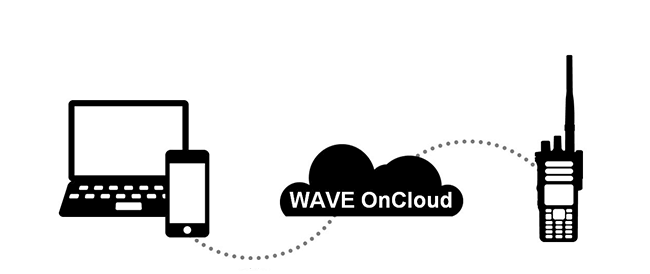 *McKinsey Global Institute Report
Unified Communications Builds New Levels Of Productivity For Contractors
There's never been a better time to bring Unified Communications to your job sites. Have one of our representatives contact you for a complimentary analysis of your communications needs.
Downloads
Brochures and Spec Sheets
MOTOTRBO
MOTOTRBO Accessories
WAVE Work Group Communications
Presentations
Videos
White Papers
MOTOTRBO
Team Communications
WAVE Work Group Communications